Forward Planning – How else can you secure your business's future?
We are in uncertain times and it's important to consider the forward position of your business, especially as many SME's don't do this on a formal basis.
For any forward planning you need to know where you are now, so up-to-date financial records are important (last month end is fine). Up-to-date means your bank is reconciled, all your invoices and bills are on.
It's also handy to have an idea of the following.
1. Previous 12-18 months sales pattern.
2. Your lead times. Every business is different but you need an idea of the time it takes from finding new business, to cash in the bank, and the stages in between.
3. What's on the go right now.
4. Suppliers, contracts you may have and your relationship with them (good/bad/indifferent)
Generally this information is all known but its floating around someone's head. Writing a simple numbers plan, for the next week, month, (whatever your planning horizon) allows you to consider options. It also highlights milestones you need to hit or assumptions you have made (sometimes inadvertently).
And finally the triple R (TR) – Regularly Review and Redo. Things change, people/clients/suppliers don't do as expected, and we make assumptions with imperfect information. TR your plan and these will come out.
As an FD in various roles I was always doing this, and it meant in the event of a changing landscape I had already considered my what-ifs. As an accountant in practice we are supporting our clients do this. The process starts with keeping good records then continues with the TR.
Funding Preparation
In preparing to get a loan any lender will want broadly the following information.
• Actuals
• Plan/Forecast
• Description
• SALIE and last 3 months bank statements
Actuals
The actuals are what we as accountants do, and can be in two parts
1. The latest statutory accounts
2. Management accounts (sometimes called MI, management information). These are needed if the statutory accounts are quite old, e.g. more than 3-6 months. Every lender is different in their requirements.
Please note we can only do 1 and/or 2 if the records are up to date and they are in good order.
Both these documents are the past, what has actually happened, so they are the actuals.
Plan or forecast
This takes the information from the actuals as a starting point and looks forward. It's a plan of what will happen or a forecast. It can look exactly the same as actuals but with a different time period.
Lenders like to see this in months or quarters so the up and down can be seen. This can have 3 parts- a profit and loss, balance sheet, and funds flow (this shows the difference between the cash is the balance sheet and profit/loss from the P&L). In many cases this is abbreviated into one set of numbers if it's a simple business. Many lenders do not lend on a forecast, but they need to understand the plans.
Description
This is a description of why the funding need. It can quite simple. One line for what the business does, two or three lines as to why it needs funding. The more complicated the business the more description required.
SALIE and Last 3 Months Bank Statements
This is a Statement of Assets, Liabilities, Income and Expenditure of the individual borrowing the money. Last 3 months bank statements come from the trading entity.
If you would like to discuss any aspect of commercial funding, please feel free to get in touch with our specialist finance team who will be able to advise you on the most suitable funding for your business needs. As a specialist broker, Kingston Burrowes Finance are able to secure funding at the most competitive rates. Please contact John on 07544 503 001 or email [email protected]
View our summary of recent changes in our newsletter here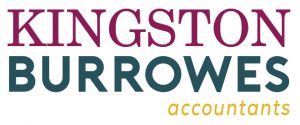 Kingston Burrowes Accountants – Branches
Surbiton 276 Ewell Road, Surbiton, KT6 7AG T: 020 8912 2040
Kingston 135 Richmond Road, Kingston, KT2 5BZ T: 020 8912 5480
Wimbledon 29 Hartfield Road, Wimbledon, SW19 3SG T: 020 3627 4321
Reigate 3 Holmesdale Road, Reigate, RH2 0BA T: 01737 470407