2019 Programme below – 2020 to be announced
8.00am – Networking Breakfast
Attendance must be booked in advance
The day will start with a networking breakfast, this year it will be a bigger more informal breakfast allowing you to do more networking. A great opportunity to get a head start on the day, make contacts and seek out valuable connections while enjoying a delicious breakfast.  All exhibitors get a complimentary place at breakfast so why not consider taking a stand and maximising on the full day of opportunities.  
Attendance of over 100 local business leaders and VIPs.
9.30am – Official Opening
The Expo will be officially opened at 9.30am with speeches from the President of Kingston Chamber of Commerce, Sir Ed Davey MP  and the Mayor of Kingston.
The Expo is free to attend and open all day from 9.30am – 4.30pm.

11.00am – Main Stage

Joy Foster- 
Founder of TechPixies
Joy Foster is an award winning serial social entrepreneur. Her third and most scalable enterprise, TechPixies, helps women across the UK and beyond learn how to leverage social media in order to take control of their futures. Her work has been recognized by the Institute of Directors who named her the 2018 Start up Director of the year for London and the South. TechPixies also won the Women in Business Startup of the Year Award in 2018 and the Enterprise Nation Female Startup of the Year Award in 2017.
Joy recently closed on a £150,000 investment round in order to improve the TechPixies offering by being able to invest in a new online learning platform, CPD Accreditation and the expansion of the TechPixies team. The investment round closed during International Women's Week while Joy was at 10 Downing Street at a special reception for the 100 of the UKs top female entrepreneurs.
Come and hear about Joy's journey and her passion for helping women return to work, change careers or start a business.
Find out more about Joy Foster and TechPixies at www.techpixies.com

Silent Speed Learning Stage
Learn The Secrets To Success On The Silent Stage w
ith Business Clan
Multi award-winning business consultancy and professional services company, Business Clan, will be delivering a series of seminars on the Silent Stage. Specialists from across their range of services will deliver 30-minute sessions where you can learn:
10.00am How to nurture and motivate your employees to build a loyal team – Naomi Scoffham, HR Consultant
10.30am How to tell your business story to attract media attention – Alex Kempner, PR & Comms Consultant
11.30am How to create a stable foundation for your business through clear contracts – Lizzy Owen, Business Adviser
12.30pm How to target your marketing to different generations – Leeza Morley, Digital Marketing Consultant
1.30pm How to create an awesome website which attracts, converts and retains visitors – Leeza Morley, Digital Marketing Consultant and Lucy Lyle, Web Designer
No need to pre-book, simply grab your headphones and tune in!
Find out more about business clan at www.businessclan.com

1.00pm – Main Stage
Top Tips for Awards Success
The 2019 Kingston Business Excellence Awards in association with Willmott Dixon are now open for entries.  But was makes a successful awards application?  What are the judges looking for to make it stand out?
Come and meet the awards team at the expo and hear their top tips for awards success.  The deadline for entries is 28th June so plenty of time to create the perfect entry after the expo.
Free and easy to enter through this website, the awards are open to all businesses in the borough www.kingstonawards.co.uk


Visit the Business Advice Hub
This is your opportunity to access free, face-to-face support within your business community, to meet your business's needs.
Simply drop into the the Hub, grab a complimentary BoConcept coffee and talk through your issues with one of the advisers.  You can talk to them about your ambitions, the challenges currently facing your business and any support requirements you feel you may need.  whether you're just starting out or trying to scale up your enterprise. Drop in on the day or pre-book an appointment now.
The Hub brought to you by the team and BoConcept in Kingston who will also be on hand to chat to you about their furniture range and services.


2.00pm – Main Stage
How secure is your office 365?
Most businesses are using office 365, but are they secure?
Gain top tips in how keep your data, reputation and bank balance secure.
IQ in IT is a cutting edge Cloud IT provider offering cloud based services on demand with a personal touch based in Kingston upon Thames.
Speed Networking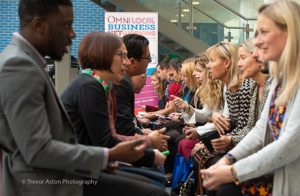 Speed Networking will be taking place throughout the day.
Speed Networking will be run by Omni Local Networking.
Sessions will run at 10am & 1pm
Pre-register for the first session at 10am here
Register on the day to participate in later sessions, spaces are limited and will be allocated on a first come, first serve basis.

3.30pm Networking Drinks Reception
Join us for a complimentary drinks reception at the end the day, network with fellow exhibitors and attendees and see who won the stand prizes. 
Drinks are kindly sponsored by Russell-Cooke Solicitors, a top 100 London-based law firm with around 200 highly regarded specialist solicitors and lawyers. Russell-Cooke advises a mix of commercial, not-for-profit, regulatory and personal clients.


FREE to attend – Register

HERE